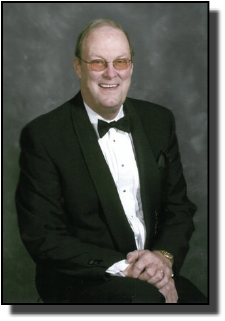 John Apperson is a professional magician entertaining children and adults alike for the past 40 years. John is a retired police officer, past president (2004-2005) of the Society of American Magicians a worldwide organization, and is currently Master of Granite City Masonic Lodge 877. John is also a Shriner and avid supporter of Shriners Hospital.
As a magical entertainer he has worked for many groups, both private and civic. These groups include Moose, VFW, Masons, Scouts, schools, labor unions, grand openings, shopping centers, birthday parties, anniversaries, etc.
His program is very entertaining, well planned and designed for all ages. It normally runs 45 minutes and can be adjusted longer or shorter, depending on your needs.
If you or your organization are planning a Christmas party, banquet or any social event professional entertainment can be the extra touch to make it a tremendous success.
Please call for rates and open dates!


(618) 451-9749 * (618) 781-2518

or e-mail at

sam@appsmagic.com